It's no good looking here - the Solex has moved!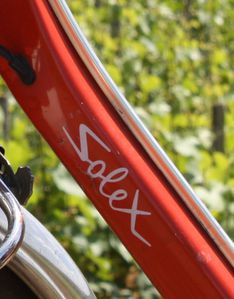 This blog started three years ago when I rode my Solex motorbike from Chablis near Paris to Sablet in Provence. Forty days, eighty winemaker visits, a thousand wines tasted...
It then migrated to Terre de Vins for a couple of years while I followed the fascinating world of French wine.
It's now gone independent and is here.
Regular news from the Ouveze valley in Provence: Gigondas, Vacqueyras, Beaumes de Venise, Sablet, Rasteau, Cairanne, Seguret and other villages making the best value for money wines anywhere.